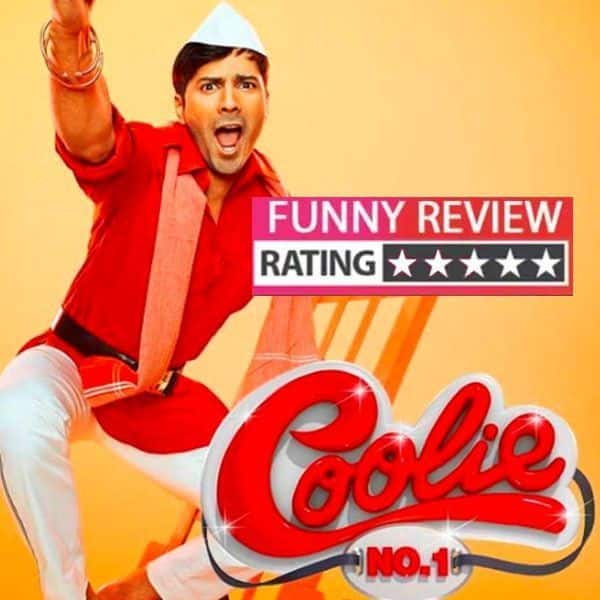 Christmas Day Varun Dhawan And Sara Ali Khan By a film 'Coolie No. 1' Released. The film is a remake of the old 'Coolie No. 1'. We also saw this picture. We have come up with a fun review of the movie for you. It was so late because it took three days to regain consciousness after watching the film. Let's read the dazzling review of Baman-Sara's 'Coolie No. 1' without any delay.
1. Make 'Coolie No. 1' David Dhawan The second biggest mistake. The first is to cast Varun Dhawan as the actor.
2. If we talk about acting, Varun and Sara have worked hard in this film. There was a fierce competition between the two of them as to who could perform worse than this? Sara Ali Khan's performance is absolutely amazing. After watching the whole performance, you started liking Varun Dhawan's performance.
3. In the film Rajpal Yadav speaks fluently but listening to the conversations he has heard you will think that it is good that you do not understand.
4. Sara Ali Khan's performance is such that she sees him Saif Ali Khan Not even a wow will come out of his mouth.
5. Varun Dhawan has done a great job in the film. So amazing that despite being a trio of comedians like Paresh Rawal, Johnny Lever and Rajpal Yadav, you got a smile on Varun's performance.
The. In the film, Varun Dhawan is a boy and David Dhawan has risked his life to save his honor.
The. The makers of the film have tried to give the audience something extra. Over acting, drama, over action scenes. And the reason for all this is the overconfidence of the creators.
8. The best joke of the film is the old 'Coolie No. 1'. Throughout the picture, you just wonder who the joke of the movie is? At the end of the film, it is understood that the joke is yours.
9. The best performance about this film has been done by the film critics who gave 3 stars in this film.
10. Movies have benefited the most from the movie, which has not been released in theaters.
So guys, this picture is such that even a funny review of it can't be funny. Those in Bollywood are unable to make good remakes of 90s songs. David Dhawan has taken the risk of remaking the whole film. No stone was left unturned in the film to make this bad year worse. The good jokes in this movie make life with people. This film strikes a chord with people. This movie proves that bad things can be done on Asha Day (Christmas). At the end of this movie released on Christmas Day, you will simply say, 'Oh Lord, forgive him. They do not know what they are doing. The rest of you are smart yourself.